Pictures of Buddy over the years
This is the earliest picture I have of Buddy, from before Joshua and I moved to the new house. Buddy was about six months old and was basically a neighborhood stray at this time. This was on Joshua's second birthday; Joshua and his friend Eddie (left) had gone down to the river to play, and Buddy followed us down.
Actually, I was rather glad he didn't belong to me at this time.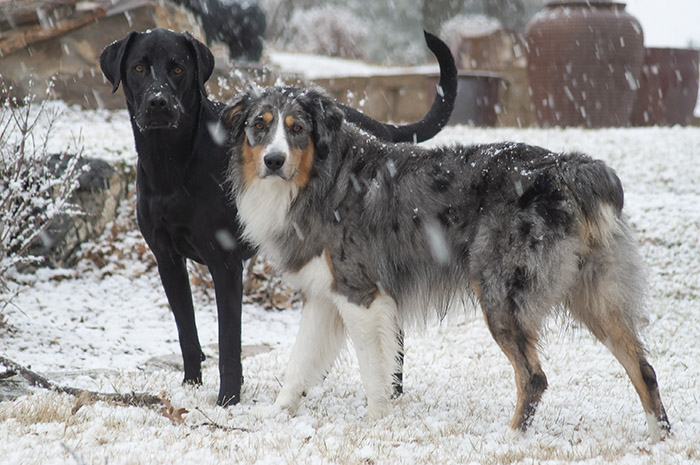 Joshua and I moved into the new house in May 2005 and I adopted Buddy in July. This picture was taken in January 2006, when Buddy was 2 years old.
In August of 2006 we got Harlan the Great Dane, 10 weeks old. Harlan loved Buddy (he thought he was the greatest chew-toy ever); during Harlan's puppyhood he was a real trial for poor Buddy. FYI, Harlan had had his ears cropped a couple weeks earlier and we were using a styrofoam cup to train them to stand upright, which explains his weird headgear.
In general all the dogs (and cats) that Buddy met seemed to gravitate to him. For a while we had a cat named "Mean Kitty" (long story); Mean Kitty could not tolerate Joshua or Harlan but she was constantly rubbing up against Buddy and purring.
Overall, Buddy and Harlan got along very well. Harlan was devastated when Buddy passed away in 2018; he'd known him for 12 years, ever since he was a little puppy. I really underestimated how big an impact Buddy's loss would have on Harlan, it was like he aged 10 years.
May 2007, Buddy was 3-1/2. Here he is with Mimi the American Eskimo puppy (who evidently had been outside playing in the new cut grass). She's a little upset here because Buddy has her Rope toy.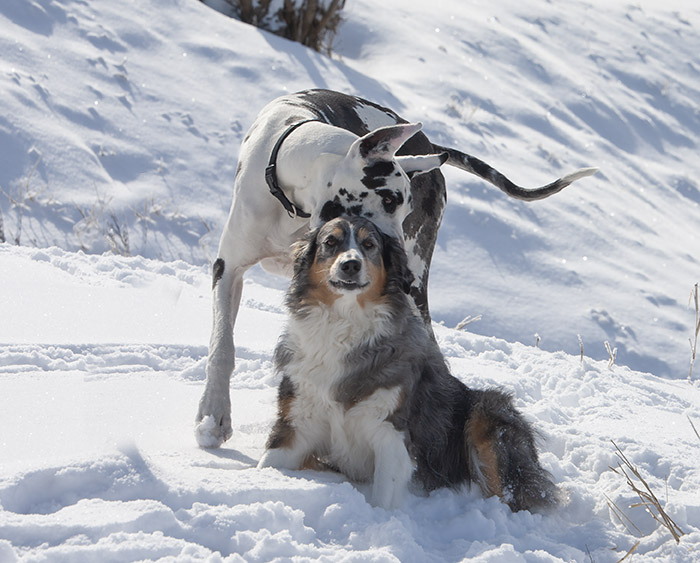 "Get this thing off me". February 2009, Buddy was a little over five years old and still regularly getting harassed by Harlan.
Not surprisingly with all his fur, Buddy loved snow and colder weather.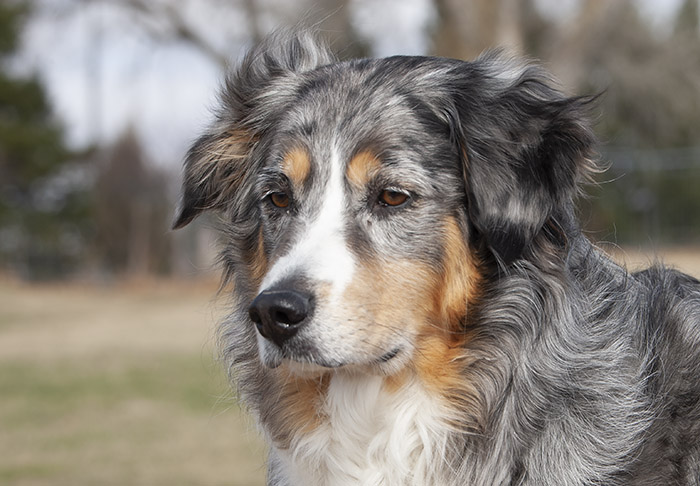 March 2009.
Nearly six years old, with his little friend Pepe.
6-1/2 years old.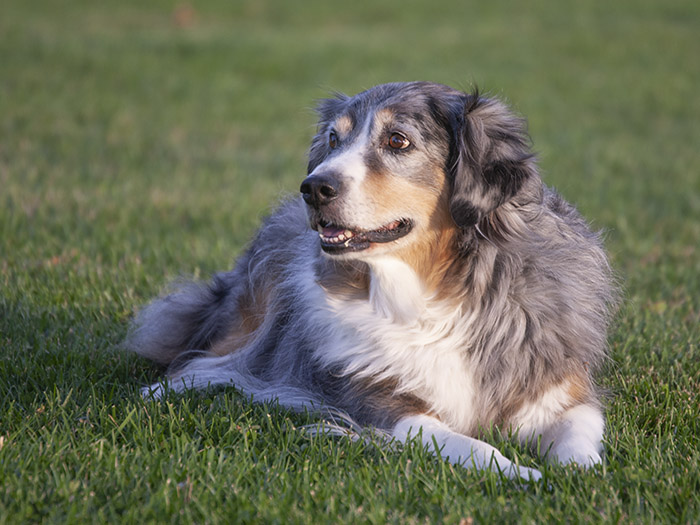 September of 2012, he was nearly nine years old.
2014, 10-1/2 years old. By now he was getting quite gray, the copper points on his face were fading. Still very active and alert.
11 years old now.
October of 2016, Buddy was nearly 13 years old. With Joshua in his final days, I spent a morning taking pictures of all three boys. Joshua passed away about a month after this.
At the end of 2017 we learned that Buddy's kidneys were failing and I would be losing him soon. And then, somewhat unexpectedly, on January 29th of 2018 I got a new puppy. I had been talking with George, Joshua's breeder, about getting another Labrador puppy for probably a year; George doesn't breed anymore but he decided to get a puppy too and so on January 27th he surprised me by showing up with Jericho.
Jericho got to know Buddy for only a few days. In the brief period they had together, Jericho (like most dogs) fell in love with Buddy and cuddled up with him constantly. Buddy, a little over fourteen years old, could barely walk anymore but he was very tolerant of Jericho.
Buddy passed away on Feb 2 2018, three days after this photo.