Pictures of Joshua over the years
Joshua, 7 weeks and 2 days old, on the first day I brought him home. In the afternoon we'd been playing in the front yard and he fell asleep on the porch.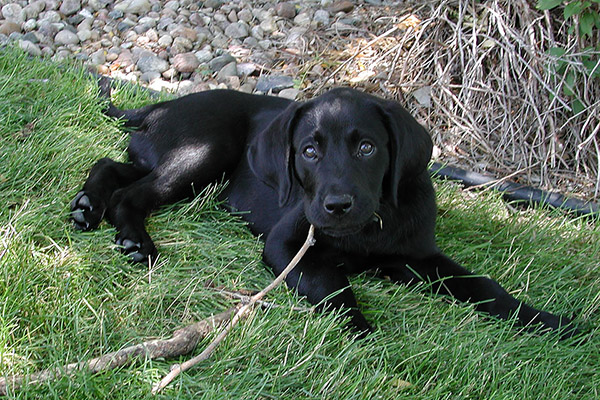 10 weeks old. This begins his lifelong love of sticks.
3-1/2 months old, sort of a gangly kid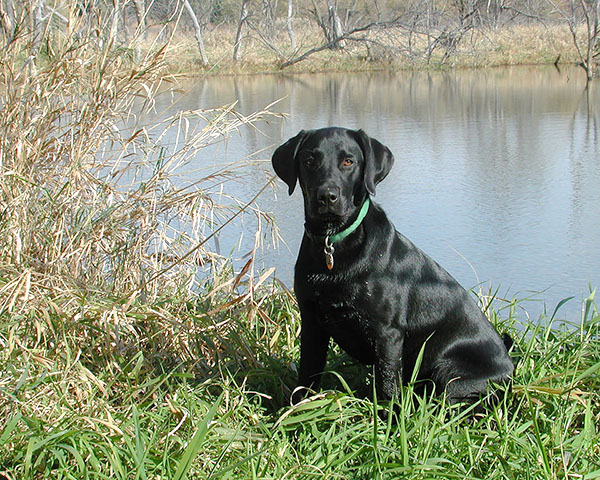 Morning at Zorinsky Lake.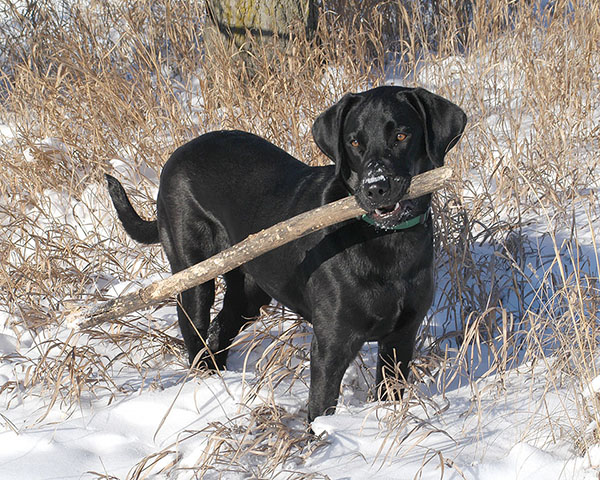 His first snowfall, around 9 months old.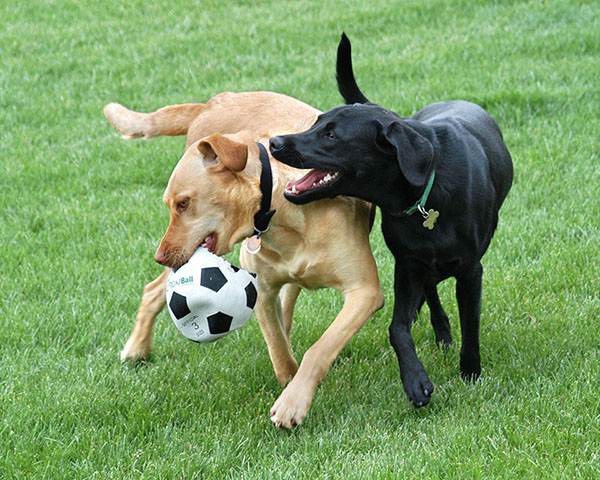 Playing soccer with his friend Eddie, who cheats.
Relaxing around the holiday season. Eddie belonged to a friend, we would occasionally house-sit when they went out of town.
Two years five months old, Fall at my parents place in Michigan. This is my favorite portrait of him.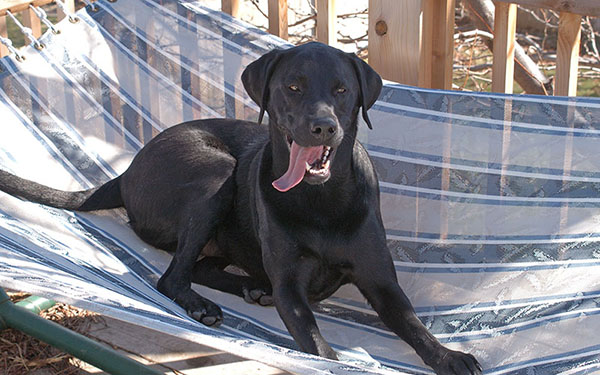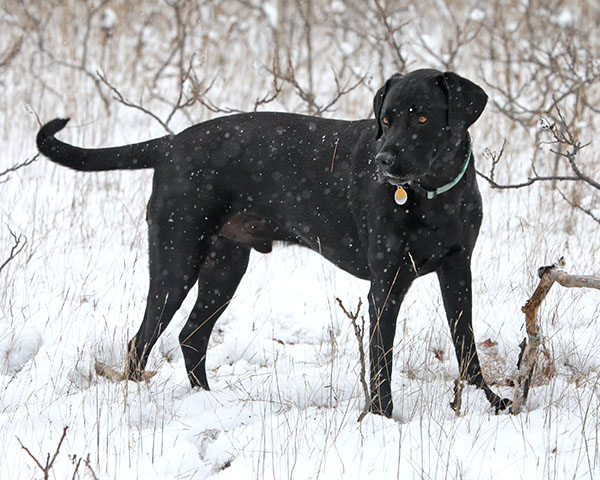 5-1/2 years old, at my parents place in Michigan.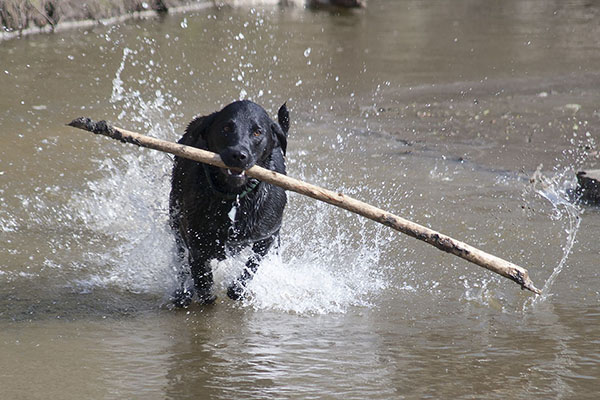 Joshua really loved water. And sticks.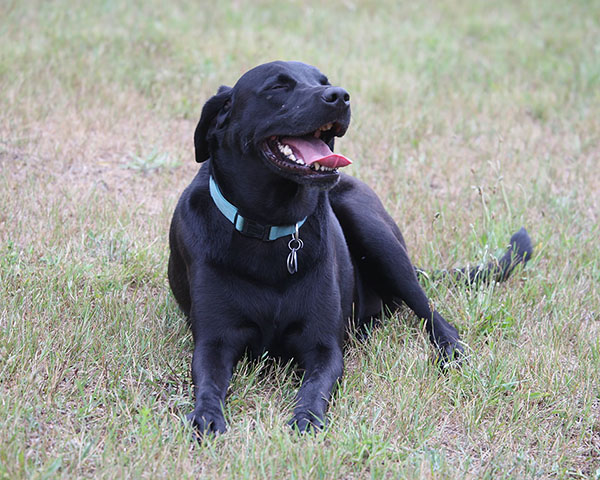 Nearly 7 years old and starting to turn a little gray, which was a pretty big shock to me.
9-1/2 years old, on the beach at Lake Michigan.
His 12th birthday picture. Very much gray now but still quite active. In November of this year he would undergo an attack of "idiopathic vestibular disease", which the vet believed was caused by a stroke. He would mostly recover but this began a two-year-long decline in his mobility.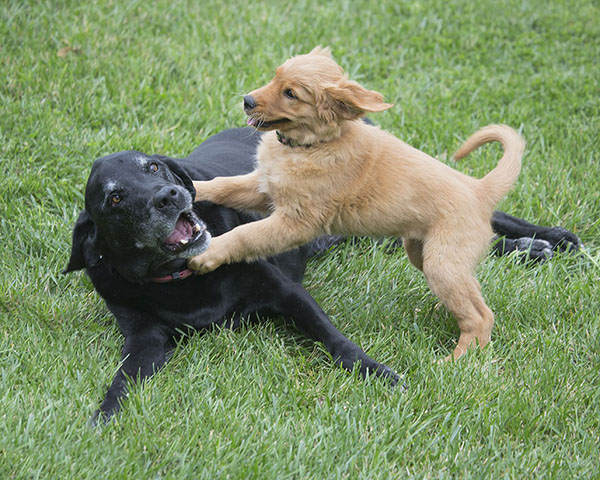 Playing with his little puppie friend Elsie.
They got distracted.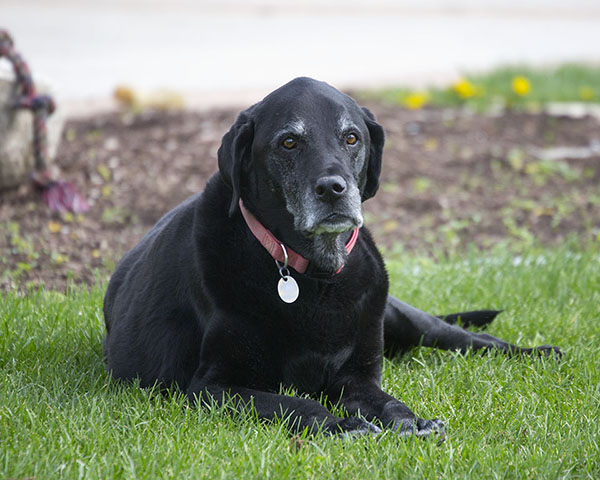 His 13th birthday and a lot of gray. By now he was finding it increasingly difficult to walk or get to his feet.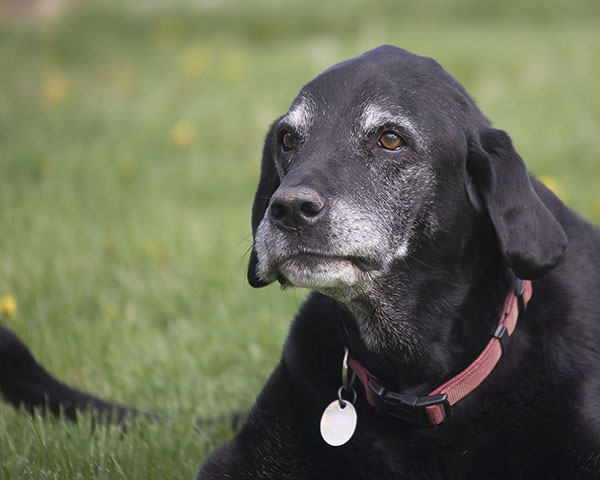 His 14th and last birthday. An old gray man, he could no longer get to his feet without help and found walking very difficult, falling down often.
Oct 22, 2016, 14-1/2 years old. Knowing I would soon be losing him I finally got around to taking a family portrait of him and his brothers, my other two dogs. Joshua passed away a month later.