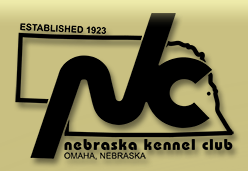 Nebraska Kennel Club
Scent Work Trials
July 5 - 7, 2019
The Nebraska Kennel Club would like to thank all the exhibitors, judges, and the volunteers who helped make the Scent Work Trials a great success! The weather (mostly) cooperated with high temperatures in the low to mid 80s and overcast or sunny skies. And a little rain on Friday. Below are links to photos from the event.
Click the "DOWNLOAD" button underneath any photo to save a high-resolution copy (suitable for printing), the downloads are formatted for 8" by 10". I give permission for viewers to download and use any photos they wish free of charge.
Feel free to contact me for any photo requests
INDEX BY EXHIBITOR:
These links take you to the top of a page, you may need to scroll down to find a specific dog. If a trial is missing it means I did not get pictures of that trial.
| | | | |
| --- | --- | --- | --- |
| All American Dog | Bindi | Fri | |
| | | | |
| | | Sat | |
| | | | |
| All American Dog | Graham | Sat | |
| | | | |
| All American Dog | Hank | Sat | |
| | | | |
| | | Sun | |
| All American Dog | Kayza | Fri | |
| | | Sat | |
| | | Sun | |
| All American Dog | Libby Joe | Sat | |
| | | | |
| All American Dog | Roo | Fri | |
| | | | |
| | | | |
| | | Sat | |
| | | | |
| All American Dog | Rory | Fri | |
| | | | |
| | | | |
| | | Sun | |
| All American Dog | Ruffles | Sat | |
| Australian Shepherd | Finn | Sat | |
| | | | |
| Australian Shepherd | Mia | Sat | |
| Australian Shepherd | Riley | Fri | |
| | | | |
| | | Sat | |
| Australian Shepherd | Sawyer | Sat | |
| | | | |
| | | Sun | |
| Basenji | Kafi | Fri | |
| Beagle | Ellie | Sat | |
| Black and Tan Coonhound | Lyric | Sat | |
| | | | |
| | | Sun | |
| Border Collie | Chelsie | Fri | |
| | | | |
| | | Sat | |
| | | | |
| Border Collie | Clare | Fri | |
| | | Sat | |
| Border Collie | Fling | Sat | |
| Border Collie | Rayna | Fri | |
| | | | |
| | | Sat | |
| | | | |
| Border Collie | Reign | Sat | |
| | | | |
| | | Sun | |
| Border Collie | Rick | Fri | |
| | | Sat | |
| Border Collie | Rye | Sat | |
| | | | |
| Border Terrier | Banjo | Fri | |
| | | | |
| | | Sat | |
| | | | |
| | | | |
| Border Terrier | Chip | Fri | |
| | | | |
| | | Sat | |
| | | | |
| Border Terrier | Dealer | Fri | |
| | | | |
| | | Sat | |
| | | | |
| Border Terrier | Timer | Fri | |
| | | | |
| | | Sat | |
| | | | |
| Bouvier des Flandres | Buffy | Fri | |
| | | | |
| | | Sun | |
| Brittany | Jake | Fri | |
| | | | |
| | | | |
| Bull Terrier | Button | Fri | |
| | | Sat | |
| Bull Terrier | Piquet | Fri | |
| | | | |
| | | Sat | |
| | | | |
| Chesapeake Bay Retriever | Carley | Fri | |
| | | Sat | |
| | | | |
| Chesapeake Bay Retriever | Nevie | Fri | |
| | | | |
| | | Sat | |
| | | | |
| Cocker Spaniel | Harley | Fri | |
| | | Sat | |
| Cocker Spaniel | Ike | Fri | |
| | | Sat | |
| | | | |
| Dachshund | Kooper | Fri | |
| | | | |
| Doberman Pinscher | Ledger | Sat | |
| | | | |
| German Shorthaired Pointer | Connor | Fri | |
| | | | |
| | | Sat | |
| | | | |
| Golden Retriever | Jimi | Sat | |
| | | | |
| Golden Retriever | Keagan | Sat | |
| | | | |
| Keeshond | Dawson | Fri | |
| | | | |
| | | | |
| Kerry Blue Terrier | Dazzle | Fri | |
| | | | |
| | | Sat | |
| | | Sun | |
| Labrador Retriever | Arlo | Fri | |
| | | | |
| | | | |
| | | | |
| | | Sat | |
| | | | |
| Labrador Retriever | Dillon | Fri | |
| | | | |
| | | Sat | |
| | | | |
| Labrador Retriever | Keo | Fri | |
| | | Sat | |
| Labrador Retriever | Mari | Fri | |
| | | | |
| | | Sat | |
| | | | |
| Manchester Terrier | GG | Sat | |
| Miniature American Shepherd | Darwin | Fri | |
| | | Sat | |
| | | | |
| | | | |
| Miniature American Shepherd | Dasher | Fri | |
| | | Sat | |
| | | | |
| | | | |
| Miniature American Shepherd | Rudi | Fri | |
| | | | |
| | | Sat | |
| | | | |
| Nova Scotia Duck Tolling Retriever | Tiki | Fri | |
| | | | |
| Papillon | Aria | Fri | |
| | | Sat | |
| | | | |
| Papillon | Chanel | Fri | |
| | | Sat | |
| Papillon | Harley | Fri | |
| | | Sat | |
| | | | |
| Papillon | Robert | Sat | |
| | | | |
| Papillon | Style | Fri | |
| | | Sat | |
| | | | |
| Parson Russell Terrier | Gleason | Fri | |
| | | | |
| | | | |
| Pembroke Welsh Corgi | Buttercup | Fri | |
| | | | |
| | | | |
| | | Sat | |
| | | | |
| Pembroke Welsh Corgi | Diva | Sat | |
| Pembroke Welsh Corgi | Ffion | Sun | |
| Petit Basset Griffon Vendeen | Eleanor | Fri | |
| | | | |
| | | | |
| | | Sat | |
| | | | |
| Pomeranian | Teddy | Sat | |
| | | | |
| Pomeranian | Tux | Fri | |
| | | | |
| | | Sat | |
| Poodle | Icy | Fri | |
| | | | |
| | | Sat | |
| | | | |
| | | | |
| Poodle | Jet | Fri | |
| | | | |
| | | Sun | |
| Poodle | Rocket | Fri | |
| | | Sat | |
| | | | |
| Poodle | Tugger | Sat | |
| | | | |
| Pumi | Ruffles | Fri | |
| | | Sat | |
| Rottweiler | Quesa | Fri | |
| | | | |
| | | | |
| | | | |
| | | Sat | |
| | | | |
| Shetland Sheepdog | Hunter | Fri | |
| | | | |
| | | Sat | |
| | | | |
| Shetland Sheepdog | Sparrow | Fri | |
| | | | |
| | | | |
| | | Sun | |
| Shih Tzu | Grayson | Fri | |
| | | Sat | |
| Siberian Husky | Viktor | Fri | |
| | | Sat | |
| | | | |
| Standard Schnauzer | Dyson | Sat | |
| | | | |
| West Highland White Terrier | Carrie | Fri | |
| | | Sat | |
| | | | |
| West Highland White Terrier | Sia | Fri | |
| | | Sun | |
| West Highland White Terrier | Vinnie | Fri | |
| | | Sat | |
| Xoloitzcuintli | Streaker | Fri | |
| | | | |
| | | Sat | |
| | | | |