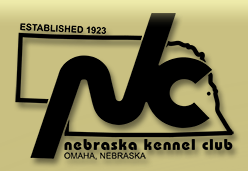 Nebraska Kennel Club
Scentwork Trials
Dec 7 & 8, 2019
The Nebraska Kennel Club would like to thank all the exhibitors, the judge, and the volunteers who helped make our December Scent Work Trials a great success! Below are links to photos from the trials.
Click the "DOWNLOAD" button underneath any photo to save a high-resolution copy (suitable for printing), the downloads are formatted for 8" by 10". I give permission for viewers to download and use any photos they wish free of charge.
Feel free to contact me for any photo requests
Saturday Dec 7 photos
Sunday Dec 8 photos
photo INDEX BY EXHIBITOR:
These links take you to the top of a page, you may need to scroll down to find a specific dog. If a trial is missing it means I did not get pictures of that trial.
| | | | |
| --- | --- | --- | --- |
| All American Dog | Addi | Sat | |
| | | | |
| | | | |
| | | Sun | |
| | | | |
| All American Dog | Bindi | Sat | |
| | | | |
| | | | |
| | | Sun | |
| | | | |
| | | | |
| All American Dog | Caper | Sat | |
| | | | |
| | | | |
| | | Sun | |
| | | | |
| | | | |
| All American Dog | Hank | Sat | |
| | | | |
| | | | |
| | | Sun | |
| | | | |
| | | | |
| All American Dog | Jack | Sun | |
| | | | |
| | | | |
| All American Dog | Kayza | Sat | |
| | | | |
| | | Sun | |
| All American Dog | Roo | Sat | |
| | | | |
| | | | |
| | | Sun | |
| | | | |
| | | | |
| Australian Shepherd | Aella | Sat | |
| | | | |
| | | | |
| | | Sun | |
| | | | |
| | | | |
| Australian Shepherd | Riley | Sat | |
| | | | |
| | | Sun | |
| Beagle | Ellie | Sat | |
| | | Sun | |
| Border Collie | Chelsie | Sat | |
| | | | |
| | | | |
| | | Sun | |
| | | | |
| | | | |
| Border Collie | Clare | Sat | |
| | | | |
| | | Sun | |
| Border Collie | Rayna | Sat | |
| | | Sun | |
| Border Collie | Reign | Sat | |
| | | | |
| | | | |
| | | Sun | |
| | | | |
| | | | |
| Border Collie | Rick | Sat | |
| | | | |
| | | | |
| | | Sun | |
| | | | |
| Border Collie | Rye | Sat | |
| | | | |
| | | Sun | |
| | | | |
| Border Collie | Spanky | Sat | |
| | | | |
| | | | |
| Border Collie | Twist | Sat | |
| | | | |
| | | Sun | |
| | | | |
| Border Collier | Rayna | Sat | |
| Border Terrier | Max | Sat | |
| | | | |
| | | | |
| Border Terrier | Molly | Sat | |
| | | | |
| Border Terrier | Stryker | Sat | |
| | | | |
| | | Sun | |
| | | | |
| | | | |
| Border Terrier | Timer | Sat | |
| | | | |
| | | Sun | |
| | | | |
| Bouvier des Flandres | Buffy | Sat | |
| | | | |
| Bull Terrier | Button | Sat | |
| | | | |
| | | Sun | |
| | | | |
| Bull Terrier | Piquet | Sat | |
| | | | |
| | | | |
| | | Sun | |
| | | | |
| | | | |
| German Shorthaired Pointer | Connor | Sat | |
| | | | |
| | | | |
| Golden Retriever | Jimi | Sun | |
| | | | |
| | | | |
| Golden Retriever | Keagan | Sat | |
| | | | |
| | | Sun | |
| | | | |
| Japanese Chin | Sachi | Sat | |
| | | | |
| | | Sun | |
| Keeshond | Dawson | Sat | |
| | | | |
| | | | |
| | | Sun | |
| | | | |
| | | | |
| Kerry Blue Terrier | Dazzle | Sat | |
| | | | |
| | | | |
| Labrador Retriever | Keo | Sat | |
| | | Sun | |
| Lagotto Romagnolo | Jelly | Sun | |
| Manchester Terrier | GG | Sat | |
| | | | |
| | | | |
| | | Sun | |
| | | | |
| | | | |
| Miniature Schnauzer | Lear | Sat | |
| | | | |
| Papillon | Aria | Sat | |
| | | | |
| | | Sun | |
| Papillon | Chanel | Sat | |
| | | | |
| | | Sun | |
| | | | |
| Papillon | Gracie | Sat | |
| | | Sun | |
| Papillon | Pyro | Sat | |
| | | | |
| | | | |
| | | Sun | |
| | | | |
| | | | |
| Papillon | Robert | Sat | |
| | | | |
| | | | |
| | | Sun | |
| | | | |
| Papillon | Rush | Sat | |
| | | | |
| | | | |
| Papillon | Style | Sat | |
| | | Sun | |
| | | | |
| Papillon | Zip | Sun | |
| | | | |
| Pembroke Welsh Corgi | Diva | Sat | |
| | | | |
| | | Sun | |
| Pembroke Welsh Corgi | Mia | Sat | |
| | | | |
| | | | |
| | | Sun | |
| | | | |
| | | | |
| Pomeranian | Teddy | Sun | |
| | | | |
| | | | |
| Poodle | Bentley | Sat | |
| | | | |
| Poodle | Icy | Sat | |
| | | | |
| | | | |
| | | Sun | |
| | | | |
| Poodle | Lily | Sat | |
| | | | |
| | | | |
| | | Sun | |
| | | | |
| Poodle | Rose | Sat | |
| | | | |
| | | | |
| | | Sun | |
| | | | |
| | | | |
| Shetland Sheepdog | Brynley | Sat | |
| | | | |
| | | | |
| | | Sun | |
| | | | |
| | | | |
| Shih Tzu | Grayson | Sat | |
| | | | |
| | | | |
| | | Sun | |
| | | | |
| | | | |
| SIberian Husky | Viktor | Sat | |
| | | | |
| | | | |
| Xoloitzcuintli | Streaker | Sat | |
| | | Sun | |