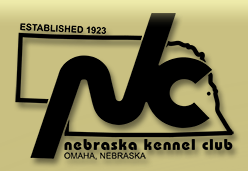 Nebraska Kennel Club
AKC Fast CAT® Event
April 24 & 25, 2021
The Nebraska Kennel Club's first AKC Fast CAT® Event was held Saturday April 24 & Sunday April 25 at the Sarpy County Fairgrounds in Springfield Nebraska. A Fast CAT® practice was held on the Friday before the event. The NKC would like to thank the all the exhibitors, volunteers, and the Huntmaster for their support. I would also like to thank co-photographer Devin Garvey for also taking photos. Everyone had a great time, especially the dogs, many of whom really would have liked to keep chasing the "rabbit" all afternoon.
Below are links to photos from each day. Each page of thumbnails has the run times for the first and last photo on that page. Also below are links to the Run Order sheets for Sat am & pm and Sunday am & pm (I don't have the run order for the Friday practice). The times and run order sheets may help find a specific dog.
Click the "DOWNLOAD" button underneath any photo to save a high-resolution copy suitable for printing; the downloads are formatted for 8" by 10". I give permission for viewers to download and use any photos they wish free of charge.
Feel free to contact me for any photo requests
click a link below to go to photos from that day:
Click here for Friday April 23 Practice Photos
Click here for Saturday April 24 Photos
Click here for Saturday morning Run Order
Click here for Saturday afternoon Run Order
Click here for Sunday April 25 Photos
Click here for Sunday morning Run Order
Click here for Sunday afternoon Run Order