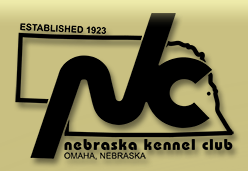 Nebraska Kennel Club
Barn Hunt Fun Test
Lancaster Event Center
Lincoln, NE
Oct 3, 2015
Barn Hunt is a sport honoring the traditional role of dogs in ridding barns, homes, and properties of vermin. To introduce interested dogs to this sport, the NKC hosted a Fun Test at the Lancaster Event Center in Lincoln NE on Oct 3, 2015. Follow the link below for photos from the day's activities.
Click on the first photo thumbnail for a slideshow. For a high-resolution version of each photo (suitable for printing) click on "Hi-Resolution" underneath the thumbnail.
We had an excellent turnout for the day's event. Unfortunately, due to the large number of fun tests, I was not able to get photos of every participant.To assist viewers in finding a particular test, on the top of each page I have listed the time at which the first and last photo on that page were taken. Don't forget your dog's photos may cross onto the next page!
Feel free to contact me for any special photo requests: joe@joeomar.com