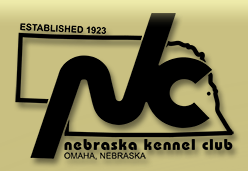 Nebraska Kennel Club 2016 Tracking Tests
The Nebraska Kennel Club held Tracking Tests on Nov 13, 2016. One Tracking Dog (TD) and fiveTracking Dog Excellent (TDX) tests were run, with a "Pass" achieved on the Tracking Dog test. Click the link below to view photos from the event.
CLICK HERE FOR PHOTOS OF THE TRACKING TESTS
Feel free to contact me for any photo requests

CONGRATULATIONS TO Sheila Koon & Kathy Patregnani and Vinewood Bright Lights N Actions on their new TRACKING DOG TITLE!