Welcome to my Website
I'm located in Omaha Nebraska where I enjoy taking photographs, do some website development and miscellaneous other stuff.
Much of my photography work is with dogs. I'm a member of the Nebraska Kennel Club and do volunteer work for other dog clubs and organizations in the area. I currently have a Labrador retriever named Jericho, born Nov 29, 2017. Few things give me greater satisfaction than a good doggy photo, and nothing means more to me than the love and loyalty of my dogs.
Please enjoy wandering around my website!
Click here for links to photos I've taken at various dog events
In Loving Memory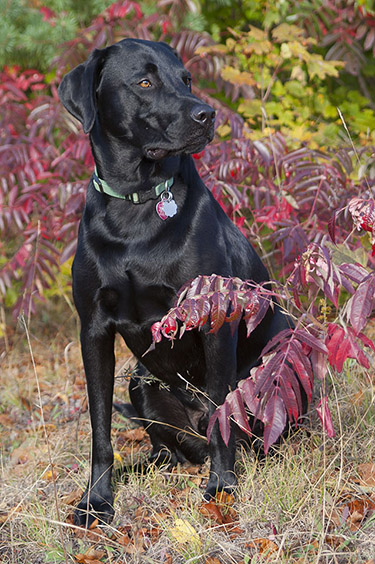 Joshua
April 19, 2002 - November 29, /2016
Joshua was my first dog and I think he was the greatest dog that ever lived. He was 7 weeks and 2 days old when he came to live with me. Friendly, handsome and eager to please, he never caused me a single serious problem. In looking back over our time together two things in particular stand out about him:
-- He was very very smart. That's not just my opinion, people far more knowledgeable about dogs than me told me the same thing. His grasp of English was so good he pretty much understood anything I told him to do.
-- More than anything else, he loved people. The greatest joy in his life was meeting someone new. I used to say that he treated everyone he met like they were the one true love he'd been searching for his whole life.
Joshua taught me life is to be enjoyed. His greatest worry was "Am I going to get a piece of that hot dog you're eating?" Chasing squirrels, jumping into water after a stick, going for walks or even just lying in the sun, like all dogs Joshua was all about fully living every second that was given to him. The world would be a much better place if more people understood this.
I miss him terribly.
Buddy
November 1, 2003 - February 2, 2018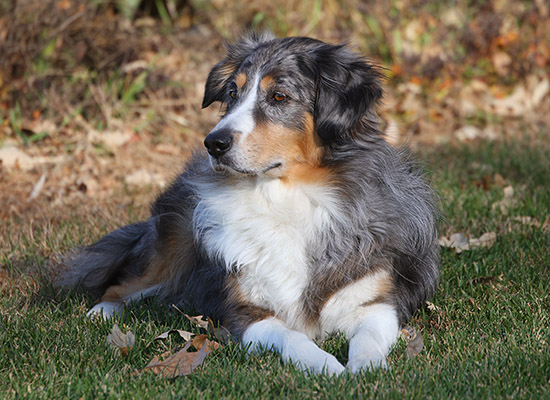 Click here for Buddy's Memorial Photo Album
Buddy was my beautiful Australian shepherd. Possibly mixed with something else (golden?), his was a sweet and loving personality, one of those dogs that for no particular reason would wander up to you, rest his chin on your knee and gaze up at you with those beautiful brown "I adore you" eyes.
I got Buddy in an unusual way; one day when my new house was under construction this gorgeous fluffball pranced in and tried to get all the contractors to play with him. Soon he was there every day. He had no ID so I just called him "Buddy". Eventually I located his owners and found out his name was - Buddy! Right around here I suspected he'd be mine someday. Sure enough, when Joshua and I moved in, he parked his butt on my porch and wouldn't leave. So I adopted him from his owners (he'd been given to them as a gift but they actually hadn't wanted a house dog).
Of the three dogs I had during this period, Harlan the Great Dane was the one visitors first noticed (because, Great Dane), and Joshua was the dog that got into their face the most trying to get them to play fetch. But people usually ended up telling me that Buddy was the dog they fell in love with; calm, gentle, and very loving, he was perhaps the sweetest dog I'll ever have.
Harlan
June 2, 2006 - August 31, 2018
Click here for Harlan's Memorial Photo Album
Harlan was my incredibly handsome Harlequin Great Dane. In 2005 I decided I wanted another dog (a "big" dog), so I started researching the larger breeds. Then one afternoon at a Humane Society event I met a woman with a female brindle Great Dane; she was a very friendly in-your-face dog and I thought she was the most gorgeous thing I'd ever seen. So I spent a year learning about them and got Harlan in July of 2016.
Great Danes attract attention (in fact once a woman got distracted by Harl and tripped and fell on the sidewalk. After that, I tended to avoid walking him along busy streets). But behind that majestic look was a loving dedicated dog. Great Danes are known for bonding tightly with their human, and Harlan's loyalty and devotion were so extreme it was practically a superpower. Great Danes are also lapdogs and throughout Harlan's twelve years with me his main goal was to be in physical contact with me at all times - flopping over onto my lap if I sat on the couch, or lying beside me (or better yet, on top of me) anytime he saw me in any kind of horizontal position. And at night he'd hop into bed and flop down against me (sometimes across me), heave a big sigh, and almost immediately start snoring. Big dogs leave a big space when they're gone and I miss him very much.
Following are links to photos I've taken at various dog events: