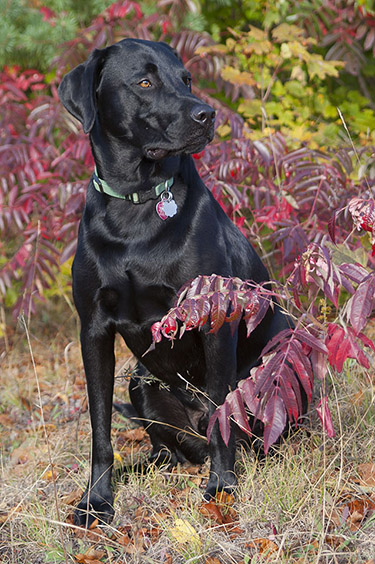 In Loving Memory
Joshua
4/19/2002 - 11/29/2016
Joshua was my first dog and I think he was the greatest dog that ever lived. 7 weeks and 2 days old when he came to live with me, he was everything you would want a dog to be. Friendly, handsome, healthy and eager to please, he never caused me a single serious problem. In looking back over our life together, two things in particular stand out about him:
-- He was very very smart. That's not just my opinion, people far more knowledgeable about dogs than me told me the same thing. He was incredibly easy to train; in fact eventually his grasp of English was so good he pretty much understood anything I told him to do.
-- And more than anything else about him, he loved people. The greatest joy in his life was meeting someone new. I used to say that he treated everyone he met like they were the one true love he'd been searching for his whole life. For Joshua, any day that he met someone new was a good day.
Joshua taught me something that humans can't seem to learn: life is to be enjoyed. His greatest worry in life was "Am I going to get a piece of that hot dog you're eating?" Chasing squirrels, jumping into water after a stick, going for walks or even just lying in the sun, like all dogs Joshua was all about fully living every second that was given to him. The world would be a much better place if more people understood this.
I miss him terribly.
Welcome to my website. I'm located in Omaha Nebraska where I occupy myself by taking lots of photos as well as being involved in other activities.
Most of my photography work is of dogs and dog-related events, and many of the individuals or organizations I support are involved with dogs in some way. I live with three dogs who are probably the most-photographed canines in eastern Nebraska. Few things provide me a greater sense of achievement than a really good doggy photo, and nothing in my personal life means more to me than the companionship my dogs provide.
The links above will guide you to some of my photographs and other stuff. Thanks for visiting!
Following are links to photos I've taken at various dog events: